Intelligent Marketing's History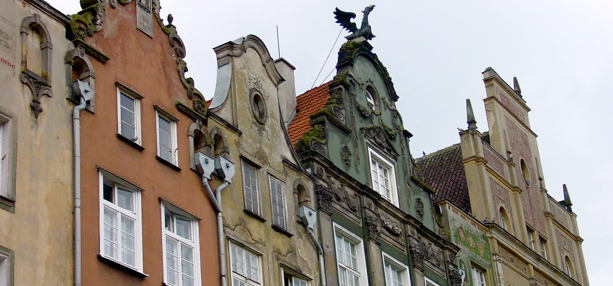 An Independent Manufacturer's Representative Since 1959
The company's origin and the experience of its Principals can be traced back to 1959 when founding principal, Marvin Grossman started the first of four Manufacturers' Representative organizations. Throughout the 1960's and 1970's the company then called Electronics Marketing, Inc. represented consumer electronic products. Most notable was the company's sixteen-year partnership with Pioneer Electronics, a consumer electronics powerhouse.

Chris Greco joined Electronics Marketing in 1977 and was initially tasked with merchandising support and the development and implementation of product training content. Mr. Greco's roll expanded to include the creation and deployment of market building events and promotions. Chris moved into a sales management role responsible for sales of key product lines including; Pioneer Stereo, HyGain (are you old enough to remember CB radios), DBX, Phase Linear and United Audio (how about turntables or record players?).

In the late 1970's and well into the mid 1980's Mr. Grossman led the firm into new markets with the formation of two new firms, Computer Products Marketing, Inc (CPMI) and Peripheral Software Marketing, Inc (PSMI) which focused on the then emerging computer products & telecommunications marketplace. Representing major product lines including; Apple Computer, Sony, Polaroid, Truevision, Sharp & Kodak the firm was once again in the unique position to develop business and create sales channels where none had previously existed. The firms team of professionals developed and implemented new methods and tools that ultimately established long-lasting successful sales channels.

In 1986 Intelligent Marketing, Inc (IMI) was founded and Chris Greco was selected to serve as the firms President. IMI's sales and marketing focus was dedicated to the development of systems integrators, consultants, distributors, security dealers, sound contractors, and OEM's in the six state New England region.

By the 1990's Intelligent Marketing had established a compelling and durable sales channel for several major security manufacturers. American Dynamics, Kantech and other manufacturers represented by IMI urged the company to expand into new geographies, and as the company entered the new century IMI grew to cover the entire eastern seaboard. During this rapid growth Mr. Greco recognized the need for an expanded management team and ultimately a durable succession plan. Alan Roseman was recruited to join the firm in 1999 bringing with him a dozen years of experience in finance and sales management, most recently as Director of North American Sales for Tyco Video Products. Alan Bonaguidi, Paul Kossoy, Joe McPartland, Julie Johnston, Bryan Kraus and Bill Thomas all part of the IMI Team for a decade plus and all with over twenty years of security industry experience play key team leadership roles as Directors in the business.

IMI continues to evolve and grow with the development and implementation of new services and programs. The IMI team invests a third of its time and resources on business development, primarily by working directly with consultants, architects, engineers and major end users. IMI offers customized training and product certification services and the company has developed an inside team of Solutions Architects, Admin Support & Inside Sales.

Today, IMI is one of the leading U.S. firms specializing in the technical sales and marketing of electronic security products. IMI's team of over 25 sales and support people provide comprehensive coverage of the nineteen States along the eastern seaboard.