Opportunities With Intelligent Marketing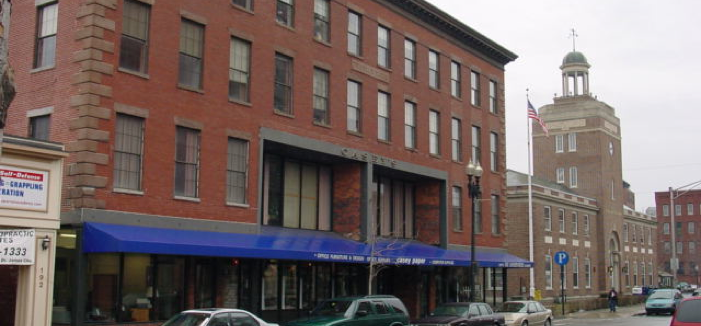 Intelligent Marketing's Worldwide Headquarters
Ok, so it's not exactly Madison Avenue...
In fact it's not even an avenue and we're not exactly worldwide. This picture shows our humble 4th floor offices at 200 Merrimack Street in Haverhill, Massachusetts. Our venerable 3000 sq' office does boast a significant investment in all the most empowering technologies and network infrastructure including IP telephony, redundant servers, state of the art color scanning & printing along with untold numbers of computers, multiple conference rooms, and blah blah blah...
Hey we've got the tools, that's the easy part. Intelligent Marketing is about more than tools. IMI is about people coming together as a team. We each bring our own set of unique experiences and interest but we all share a competitive drive to succeed, a strong technical aptitude, a deep sense of pride tempered by humility and a passion to do everything we can to make our customer successful.
For a list of opportunities visit our Locations page, or complete the form below: